(You can enlarge each photograph by clicking on it.)

I have chaired the ERC Advanced Grants Panel SH4-B (« The Human Mind and its Complexity ») for six years. This remarkable experience has given my colleagues and me an invaluable opportunity to be in touch with top-level European science. Working with ERC has also enabled me to interact with highly professional and dedicated people and appreciate the spirit and excellent logistics of a European organization.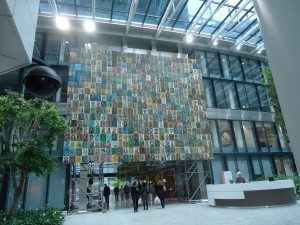 Covent Garden, the building that hosts ERC in Brussels.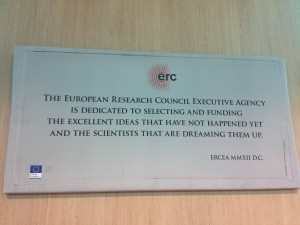 The mission of the ERC.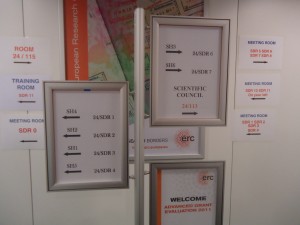 ERC at Covent Garden: A challenge for scientists interested in wayfinding!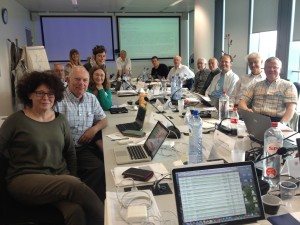 June 2013: Last panel meeting!
Click here to see the names of the people in the picture.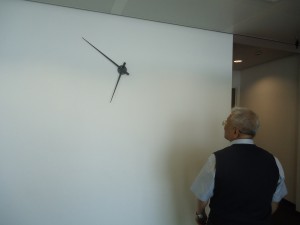 Brussels' time?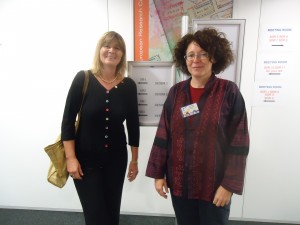 Greetings to two most dedicated panel members!
Mireille Besson and Elisabeth Pacherie (2011).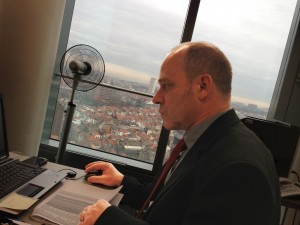 Profile of a scientific officer dedicated to the service
of European science. Greetings to Pascal Dissard!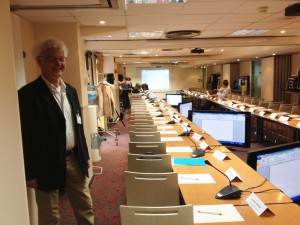 A friendly salute to Ekkehard König, faithful companion
on many evaluation committees for ERC, ANR, IUF…
You may click on the links below to access the other albums:
3. Encounters
4. Tenerife and the University of La Laguna
5. The French National Committee for Scientific Research (1991-2008)
6. The International Union of Psychological Science (IUPsyS) (1992-2008)
7. The International Council for Science (ICSU) (2002-2008)
8. The European Research Council (ERC) (2008-2013)