(You can enlarge each photograph by clicking on it.)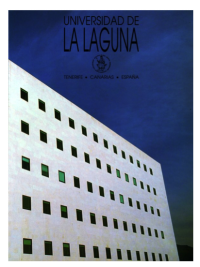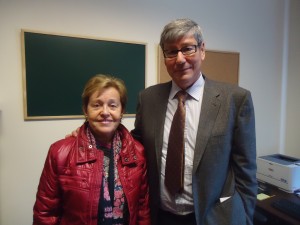 María José Rodrigo and Manuel de Vega have been my faithful hosts
at the University of La Laguna for 25 years. My first research stay with them was in 1990!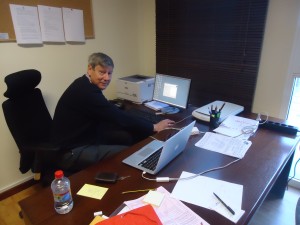 Manuel de Vega is the founder and current director of NEUROCOG,
a newly created research center for cognitive neuroscience located
on the Campus of Guajara. It was inaugurated on 14 February 2012.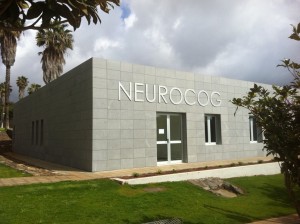 Click here to find out more about the Proyecto Estructurante NEUROCOG.
And by clicking here, you can see a video presentation of the project.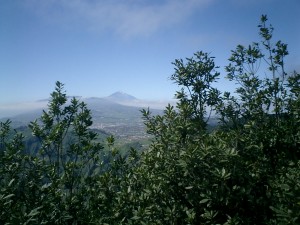 The island of Tenerife: An incomparable environment…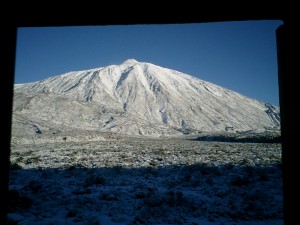 The Teide in majesty, as seen from a window of the Parador.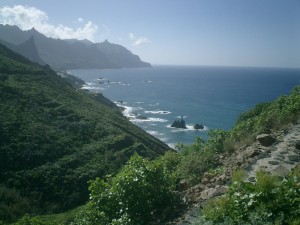 The Anaga Mountains and the Atlantic.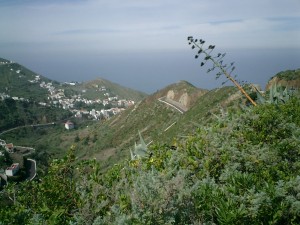 The village of Taganana, at the eastmost tip of the island.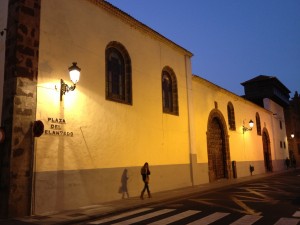 A street in the old city of La Laguna at twilight.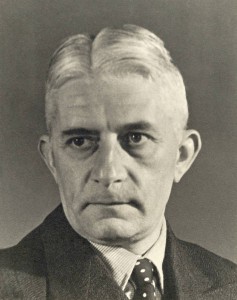 Wolfgang Köhler (1887-1967).
Founder of Gestalt Psychology with Max Wertheimer and Kurt Koffka, WK spent
nearly seven years (from 1913 to 1920) at the Anthropoid Research Station,
on the island of Tenerife, studying intelligent behavior in primates.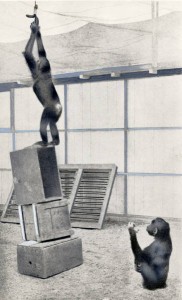 Grande and Sultán, two chimps at the Research Station, while
demonstrating their capacity to solve a difficult problem…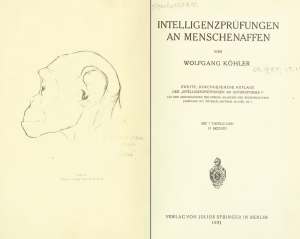 … as reported by WK in his book (published
in English in 1925 as The Mentality of Apes).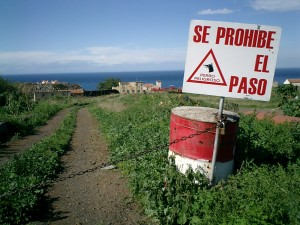 The Casa Amarilla, in the vicinity of Puerto de la Cruz, where WK lived
with his family and recorded his famous observations from 1913 to 1918.
Photo MD (2005).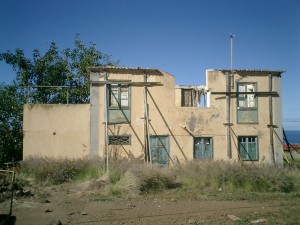 The site is officially « protected », but in fact in a serious state of disrepair.
Photo MD (2008).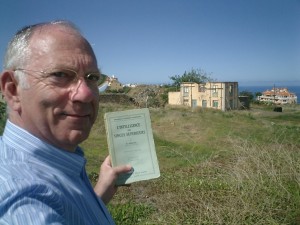 .
February 2008: MD brings The Mentality of Apes back
to where WK made his observations and wrote the book.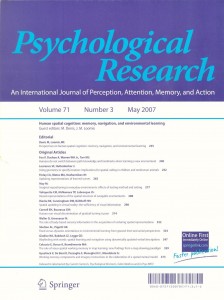 In 1921, Max Wertheimer, Kurt Koffka, and WK set up Psychologische Forschung,
a journal which has outlived the century. The journal is now published by
Springer under the title Psychological Research. I have been co-editor of the
journal for four years (2005-2008).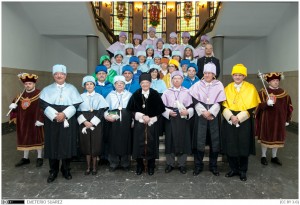 In 2015, it was a great honor for me to be awarded the title of Doctor Honoris Causa
of the University of La Laguna in an impressive and solemn ceremony.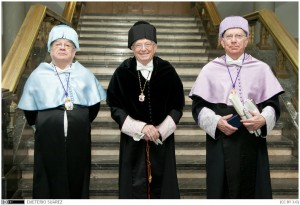 Center: Prof. Eduardo Doménech Martínez, Rector Magnifico of the ULL.
Left: Prof. Federico Corriente Córdoba, from the University of Zaragoza, who also received
the title of Doctor Honoris Causa during the same ceremony. Right: MD.
You may click on the links below to access the other albums:
3. Encounters
4. Tenerife and the University of La Laguna
5. The French National Committee for Scientific Research (1991-2008)
6. The International Union of Psychological Science (IUPsyS) (1992-2008)